Partner
David L. Goldblatt brings a wealth of experience to his clients in legislative advocacy and real estate development. For his clients, Mr. Goldblatt provides access to governmental officials and guidance on how to traverse government agencies and programs.
Partner
Thorn L. Pozen advises private companies, private and public institutions and government entities on local government, government ethics, campaign finance, land-use, and administrative law issues.
Marymagdaline Onyango, Esq.
Associate Attorney
Marymagdaline C. Onyango assists clients with matters related to employment law, local government and business law. She also has experience working on District of Columbia administrative matters. While working as a law clerk she worked on complex cases in the areas of medical malpractice, wills trust and estates and real property law.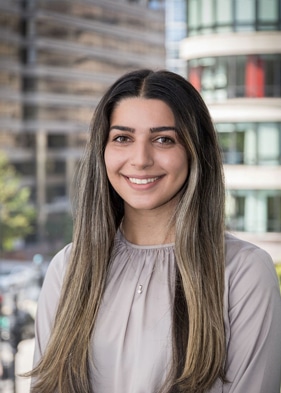 Nassim Ahmadi
Associate Attorney
Nassim Ahmadi's practice focuses on local government law, business law, administrative procedures, local government contracts, real property law, and local government administrative and legislative strategies. Prior to joining the firm, she assisted clients in commercial litigation, property disputes, and business formation.
Krystal Gordon
Office Manager
Krystal Gordon serves as GMP LLP's Office Manager. She is a result-oriented professional with over six years of experience in office management and research in the healthcare and legal fields. She is currently working on her paralegal studies degree and has plans to attend law school.